Jewelry Measurement & Size info
Necklace Measurement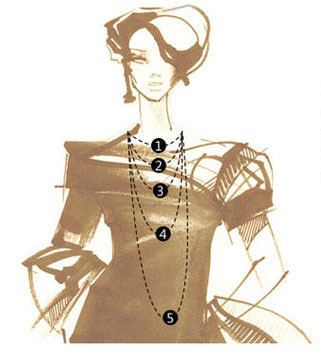 1 ----------- 35 - 40CM
2 ----------- 45 - 48CM
3 ----------- 50 - 60CM
4 ----------- 70 - 86CM
5 ----------- 100 - 114CM
What's shown in the diagram is just as for reference, please take in kind and different height and weight will also affect the wearing result.
Bracelet Measurement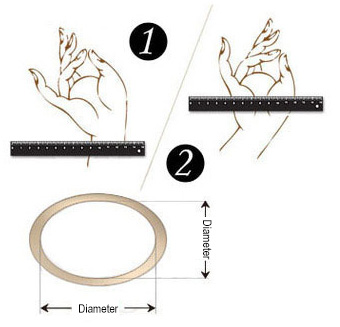 Take the bracelet dimension in reference first.
measure your wrist as step 1 and your palm as step 2 to make sure the maximum internal diameter of bracelet not beyond the diameter of your palm and wrist.
Earring Measurement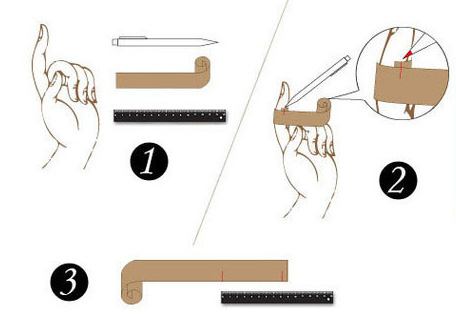 Step 1 : Prepare pencil, ruler and paper.
Step 2 : Wrap your finger in a circle of paper.
Step 3 : With pencil to record the diameter and circumference then please take the ring mode as reference as below.
US
Diameter (mm / inch)
Circumference
(mm / inch)
AU & UK
Europe ISO
Japan
#6
16.5 / 0.65"
51.3 /2.02"
N
52
11
#7
17.3 / 0.67"
54.4 / 2.14"
P 1/2
54
14
#8
18.1 / 0.71"
56.9 / 2.24"
S
57
16
#9
18.9 / 0.75"
59.5 / 2.34"
T 1/2
60
19
#10
19.8 / 0.77"
62.1 / 2.45"
W
62
21
#11
20.6 / 0.81"
64.6 / 2.54"
Z 1/2
65
24
#12
21.4 / 0.85"
67.2 / 2.65"
Z+1
69
28