Boho Stars Body Chain Necklace Birkini Body Jewelry for Beach
+ Free shipping order over $40!
More Information
SKU
PT559935943671
Occasion
Beach, Party, Travel
Season
Spring, Summer
Length
Neck Chain L.: 11.8"+5.9"/30CM+15CM
Waist Chain L.: 39.4"/100CM
Weight(g)
70
Shipping Time and Cost
Shipping and Delivery is the charge for internet order processing, item selection, packaging, transport and handling. We need 1-3 days to ship your order out.
Deliveries occur only on weekdays. Shipping and Delivery charges are subject to change and are determined when you order. Estimated delivery time assumes orders are placed before 12:00 noon (PST). Orders you place with Dazzleluna late on Friday or on Saturday will not be processed until Monday. Charges may be added to orders with Priority, Overnight and International shipping if we try unsuccessfully to deliver your order more than once.
Delivery addresses in Alaska, Hawaii, Puerto Rico, and Guam should add an additional $5.00 charge for PRIORITY Shipping & Delivery.
Shipping and Delivery
Merchandise total *
STANDARD
5—12 days shipping time
PRIORITY
1—3 days shipping time
Up to $40
$5
$12
OVER $40
FREE
$10
Shipping Country
We will ship to most of countries in the world. If you can't find your country in list below, Please contact us to make a confirm before order placed.

North America: United States, Canada

Europe: German, UK, France, Italy, Spain, Finland, Ireland, Belgium,Portugal, Austria Norway, Switzerland, Denmark, Sweden, Netherlands, Greece

Oceania: Australia, New Zealand

Asia: Russia, Japan, Korea, Singapore, Malaysia, Thailand, Indonesia

Middle East: Turkey, Saudi Arabia, Israel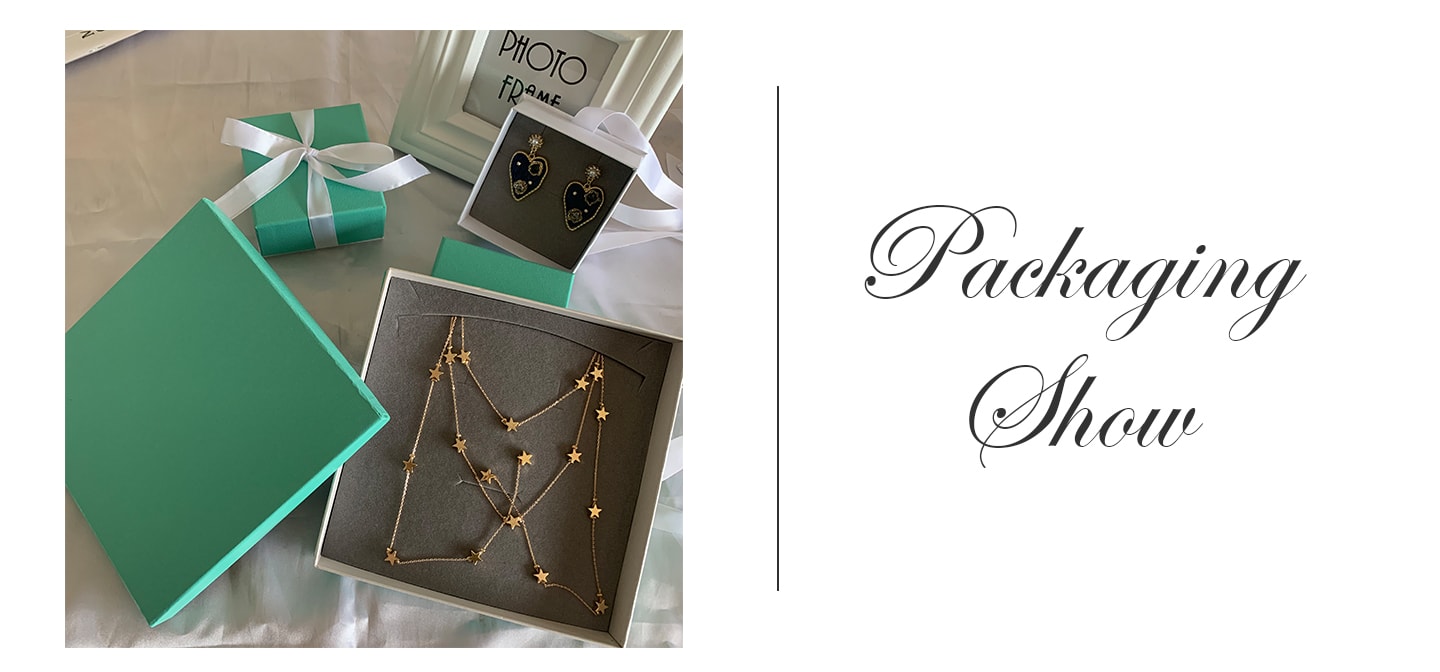 Earring Measurement
Step 1 : Prepare pencil, ruler and paper.
Step 2 : Wrap your finger in a circle of paper.
Step 3 : With pencil to record the diameter and circumference then please take the ring mode as reference as below.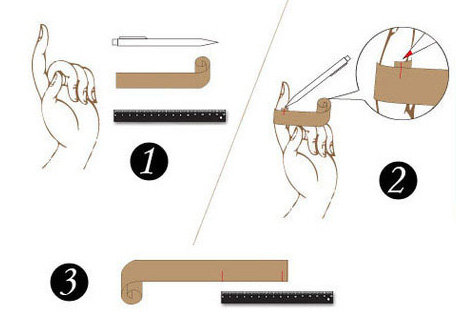 US
Diameter (mm / inch)
Circumference
(mm / inch)
AU & UK
Europe ISO
Japan
#6
16.5 / 0.65"
51.3 /2.02"
N
52
11
#7
17.3 / 0.67"
54.4 / 2.14"
P 1/2
54
14
#8
18.1 / 0.71"
56.9 / 2.24"
S
57
16
#9
18.9 / 0.75"
59.5 / 2.34"
T 1/2
60
19
#10
19.8 / 0.77"
62.1 / 2.45"
W
62
21
#11
20.6 / 0.81"
64.6 / 2.54"
Z 1/2
65
24
#12
21.4 / 0.85"
67.2 / 2.65"
Z+1
69
28
Necklace Measurement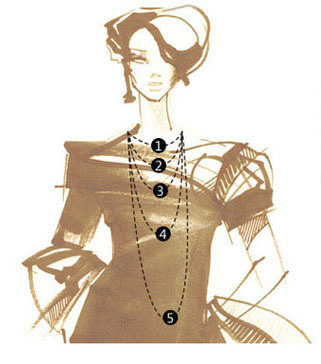 1 ----------- 35 - 40CM
2 ----------- 45 - 48CM
3 ----------- 50 - 60CM
4 ----------- 70 - 86CM
5 ----------- 100 - 114CM
What's shown in the diagram is just as for reference, please take in kind and different height and weight will also affect the wearing result.
Bracelet Measurement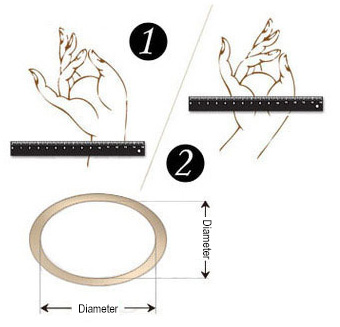 Take the bracelet dimension in reference first.
measure your wrist as step 1 and your palm as step 2 to make sure the maximum internal diameter of bracelet not beyond the diameter of your palm and wrist.
Return Condition
We want you to be completely happy with your order.
If for any reason you are not satisfied, we will gladly accept your timely return of unworn, unwashed, or defective order.
Order must be returned within 7 days of receipt of the order.
How to Return
At frist , Please kindly contact us Click here or by email: [email protected] and submit a refund / return request with your order number or order email.
For unshipped order, we could cancel the order and refund immediately.
For shipped order, Please return the item to us with a paper written on your order number. Once we received the return item, we will make a refund in 24 hours.
Jewelry Maintenance
Please do not let jewelry contact with water, alkali liquor and other caustic liquids.
Please understand the oxidation or abrasion situation situation because of frequent friction in the long-term using of jewelry.